Company and Contact Information
Poolside Vacation Rentals Inc.
301 North Palm Canyon Drive, Suite 103-1020
Palm Springs California 92262
Tel: 760-800-3149

Palm Springs Area: Vacation Home Rental & Management Agency
Locally Owned and Operated. Our love for vacation rentals and passion for serving our customers shows in every interaction. We care for our homes, our guests, and our partners with a dedication to great hospitality. Proudly Serving Greater Palm Springs.

We love meeting people, so feel free reach out and schedule time to meet. We're local and ready to assist. We proudly serve the entire Coachella Valley. We look forward from hearing from you:
Phone: (760)800-3149 - We're Local.
Email:

[email protected]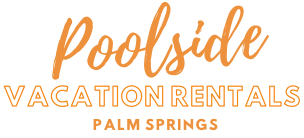 We're Available: 24 hours a day / 7 days a week.
Palm Springs Vacation Home Rental Agency - Poolside Vacation Rentals Inc.
---