---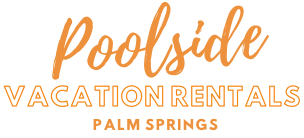 We have a standard of quality that sets us apart from the rest. We are constantly striving to exceed expectations and provide a wonderful vacation rental experience. From our team at Poolside Vacation Rentals: thank you! It has been our pleasure welcoming guests from around the world, serving the community and establishing a professional reputation that speaks to providing great experiences for our customers. Managing vacation homes in Palm Springs and the surrounding Desert Resort Cities has been our passion, and we have had the great pleasure of managing unique properties of all shapes and sizes with people who care. We want to thank all of our wonderful guests, great partners and team members that we have worked with throughout the years. Your trust has allowed us to create Poolside Vacation Rentals, a modern vacation rental service that has opened the doors for so many to benefit from great experiences, great memories and great vacation homes. Escape to Palm Springs and experience the Poolside Difference. - Poolside Vacation Rentals Inc.
---
Palm Springs Area Guide

I

Things To Do

I

Food & Drink

I

Local Events

I

Shopping & More
Explore the infinite options for activities in Palm Springs, and the surrounding desert resort cities. The hardest part of planning your trip is figuring out what to do, what to see and where to go. We're here to help. Let's explore the best things to do while on vacation in Palm Springs.